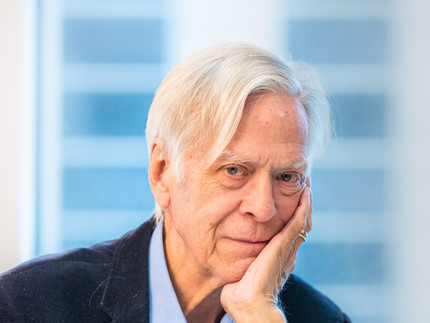 Bryan S. Turner
Bryan Turner is one of the world's leading sociologists of religion; he has also devoted attention to sociological theory, the study of human rights, and the sociology of the body. His recent research involves the role of religion in contemporary Asia and the changing nature of citizenship in a globalising world.
Turner has written, coauthored, or edited more than seventy books and more than two hundred articles and chapters, including most recently The Religious and the Political: A Comparative Sociology of Religion (2013) and Religion and Modern Society: Citizenship, Secularisation and the State (2011), both published by Cambridge University Press.
In Vulnerability and Human Rights (2006), he presents an interdisciplinary dialogue with the literature of economics, law, medicine, philosophy, political science, and religion. The Body and Society: Explorations in Social Theory (2008), first published in 1984, is in its third edition. He is also an author or editor of the Cambridge Dictionary of Sociology, Blackwell Companion to Social Theory, and Sage Handbook of Sociology. He is a founding editor of the journals Body & Society, Citizenship Studies, and Journal of Classical Sociology.
Turner has had university appointments in Europe, Australia, Singapore, and the United States. He holds a Ph.D. from the University of Leeds and has been awarded the Doctor of Letters from both Flinders University in South Australia and the University of Cambridge. In 2015 he was awarded the Max Planck Research Award. From June 2016 Turner is the Director of the Centre for Citizenship, Social Pluralism and Religious Diversity in Potsdam. Since 2021, he has been a Distinguished Fellow of the PM Glynn Institute at the Australian Catholic University (ACU) in Sydney.