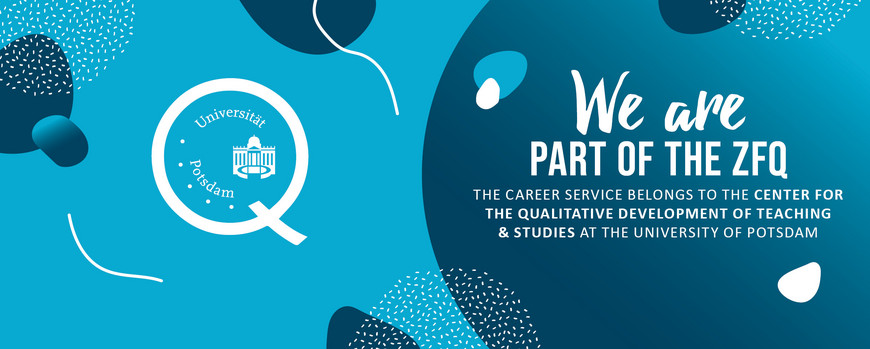 As the Career Service, we're part of the Zentrum für Qualitätsentwicklung in Lehre und Studium (ZfQ – Center for the Qualitative Development of Teaching and Studies) and therefore focus not only on our extensive counseling services, but also the qualitative incorporation of orientational phases in academic studies and teaching and the establishment of further supportive structures within the university.
What does the ZfQ do?
The ZfQ designs and executes quality control and development processes within the university's strategic quality management regarding teaching and studies. In order to achieve this, the constantly changing conditions and requirements of teaching and studies are analyzed and reflected so that appropriate measures can be conceptualized and implemented accordingly. The ZfQ is also responsible for systemic accreditation procedures and meta-evaluation. It promotes the growth of the decentralized quality management system, controls internal processes and supports the individual departments in their quality development. The ZfQ's main goal is the establishment of an academic culture in which all members of the university can actively and responsibly participate in the positive development of teaching and studies.