The Faculty of Economics and Social Sciences at a glance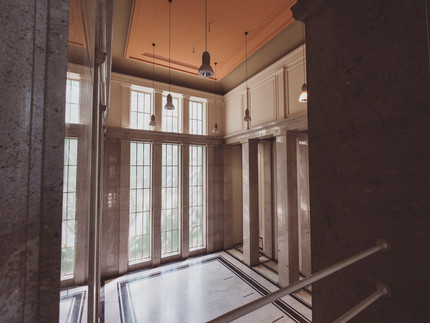 Founded in 1991, the Faculty of Economics and Social Sciences at the University of Potsdam is located on the Griebnitzsee campus and on the Golm technology campus. The faculty includes the following disciplines:
Business Administration (incl. Business Informatics)
Economics
Economic and technical education (subject didactics)
Sociology
Political and administrative science (incl. political didactics)
The faculty's study programs include bachelor's and master's degree programs in economics and social sciences, teaching-related bachelor's and master's degree programs, and a wide range of continuing education programs. The study programs of the faculty are characterized by a high degree of interdisciplinarity. Research-oriented teaching is implemented not only in the master's programs, but already in numerous courses of the bachelor's programs.
The members of the faculty conduct research on topics that have significant social and economic relevance. The faculty's four research centers bundle research activities and promote interdisciplinary cooperation as well as collaborations with Berlin universities and non-university research institutions (such as DIW, IASS, MCC, PIK or WZB). Faculty researchers also participate in the university's research focus on Data-Centric Sciences as well as in other inter-university projects.
Thematic research specializations include
Deployment and use of digital/social media and digital transformation in politics, business, administration and society
Evaluation of economic and social policy
Organizations and standards
Social inequality, migration
Environment, sustainability and climate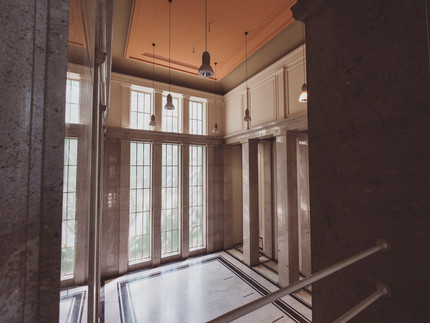 Degree programs and students
Bachelor's degree programs (non-teaching):1 7
Master's degree programs (non-teaching):1 8
Continuing education programs:1 4
Teaching subjects:1 Civic Education (Secondary I and II), Business-Work-Technology
(Secondary I and II, with focus on Secondary I), Business-Work-Technology in the teaching profession
for special needs education.
Students (by first subject):1 3,531 Percentage of women:1 48%
Students (first semester): 1 674
---
Equipment, research & scientific qualification
Structural professorships:2 29
Female professors:2 14
Junior professorships:2 4 (including 3 with tenure track)
Jointly appointed professors:2 6
Academic staff (without third-party-funded staff):2 51.5 (FTE)
Permanent positions:2 11 (FTE)
Third-party funding income:3 € 3.3 million
Completed doctoral degrees:3 31
---
Internationalization
Incomings (without degree) (WiSe 2022/23): 55
Erasmus+ partnerships: 2 76
International students (graduated): 1 427
English-language master's programs: 2


1 WiSe 2021/2022,2 as of December 2021,3 year 2021