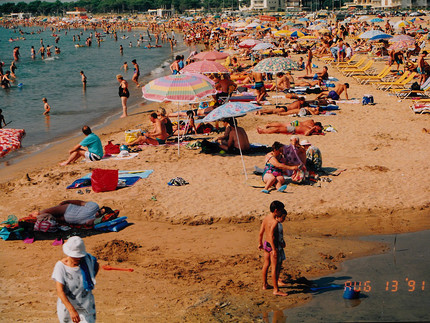 Cooperation with the Universitat de les Illes Balears (UIB)
Mallorca is undoubtedly one of the most attractive touristic destinations in Europe. According to the Institut d'Estadística de les Illes Balears, the island receives millions of tourists from every year, with a record of 4,302,465 in 2018. While there are some who consider this influx of tourists to be beneficial for the island, there is nevertheless much debate and problems related to tourism on the Balearic island; and not without reason, one should think about the long-term effects that mass tourism has and will have.
For this reason, the Chair, together with Dr. Maria del Mar Vanrell and Dr. Mercè Picornell from the University of the Balearic Islands in Mallorca, has been working on various projects since 2021, including bilateral seminars, lectures, excursions and, more recently, the exchange opportunity with Erasmus+.
Here you can find an article about the topic in the Potsdam university magazine "Portal".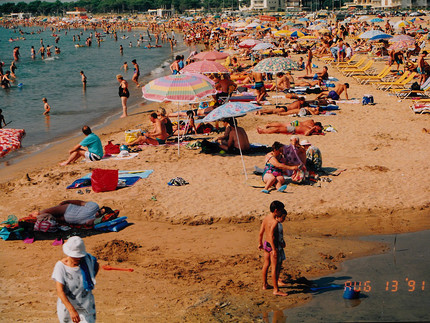 Excursion
Für Oktober 2023 ist im Rahmen des Themas "Lengua y turismo" eine Exkursion nach Mallorca geplant, bei der Masterstudierende der Universität Potsdam, der Universitat de les Illes Balears in Palma de Mallorca sowie der Philipps-Universität Marburg über das Thema "Lengua y turismo" interdisziplinär diskutieren. Hier finden Sie
Die Exkursion wird in Kombination mit einem Masterseminar zum selben Thema im Wintersemester stattfinden, es kann aber auch unabhängig vom Seminar teilgenommen werden.
Bei Rückfragen wenden Sie sich bitte an felix.postuuni-potsdampde.
An excursion to Mallorca is planned for October 2023 in the context of the topic "language and tourism". Master students at the University of Potsdam, the Universitat de les Illes Balears in Palma de Mallorca and the Philipps-Universität Marburg will discuss from an interdisciplinary perspective different topics concerning tourism and its impact on languages and cultures. A detailed schedule can be found here.
This excursion will take place in combination with a master seminar on the same topic in the winter term 2023/24, but it is also possible to participate independently of the seminar.
If you have any questions, please contact Felix Post (felix.post@uni-potsdam.de).