Are you wondering where you want to go professionally? Are you about to plan the next stages in your professional career? Would you like to actively shape your career and life plans? As a doctoral student or postdoctoral researcher, you will find individual and practice-oriented support in the Mentoring Plus program.
Coming Soon! The next mentoring group with female doctoral students will start in autumn 2020, with the call for proposals starting in mid-July 2020.
Please contact us for more information.
Reasons for participation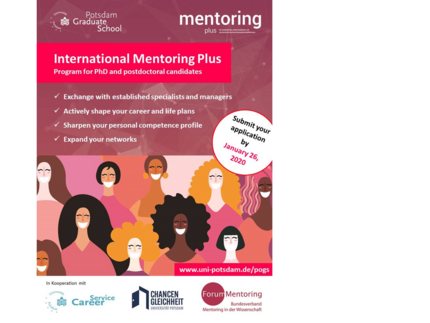 Individual support in defining specific professional goals
Assistance in the development of suitable career strategies and their implementation
Personal and professional biographical exchange with an experienced specialist and/or manager
Access to industry-specific, informal, empirical knowledge
Further development of your competence profile and practice-oriented qualifications through professional training courses
Networking with highly qualified women pursuing similar career paths and junior staff in the Talent Network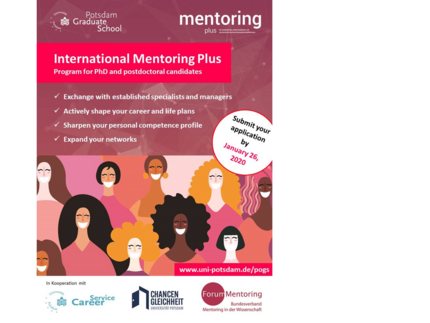 Fast career changes are not a realistic expectation
Mentoring is not a job agency
Announcement and downloads