Ausland to go: Asynchrone Angebote der International Week 2020
Hier finden Sie alle Programmpunkte der International Week 2020, die nicht als Live-Angebot stattfanden, sondern von ehemaligen Austauschstudierenden und AnbieterInnen entwickelt wurden, um von Ihnen jederzeit aufgerufen und genutzt werden zu können.
Ins Ausland mit der Universität Potsdam - Austauschprogramme weltweit
Wie wäre es mit einem Auslandssemester innerhalb Europas - oder möchten Sie doch lieber den Sprung über den großen Teich wagen? Vielleicht darf es stattdessen aber auch Praxiserfahrung in einem internationalen Unternehmen sein?
Mithilfe unserer interaktiven Suchmaschine können Sie sich einen ersten Überblick über die Austauschprogramme und -partner der Universität Potsdam verschaffen.
Länderbeiträge der Studierenden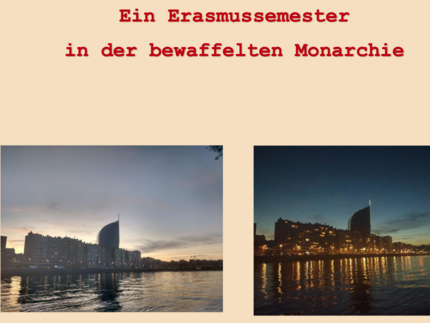 Belgien
Lesen Sie in Leonies Tagebucheinträgen über das Leben in der Universitätsstadt Liège, die Liebe zu belgischen Waffeln und vieles mehr!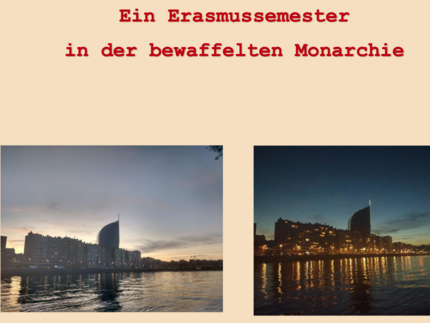 ---
Brasilien
Lilith und Felix haben eine Podcast-Folge zu ihrem Auslandssemester an der Universidade de Sao Paulo aufgenommen, in der sie ihre jeweiligen Erfahrungen noch einmal revue passieren lassen. Hören Sie doch einfach mal rein oder klicken Sie sich direkt weiter zu der Stelle, die Sie interessiert.
00:00:00 - Ankunft + Wohnen in São Paulo
00:12:57 - Sprachkenntnisse und Beziehung zum Portugiesisch
00:22:50 - Bekannt- und Freundschaften durch den Austausch
00:30:50 - Kurse an der USP
00:38:50 - São Paulo als Stadt + Lebensverhältnisse
00:49:10 - Politisches Interesse + Themen
01:04:50 - Partys der USP
01:10:24 - Reisen innerhalb Brasiliens
01:14:18 - Sprach-/ Kulturvergleich Europa - Lateinamerika
01:18:44 - Zusammenfassung und Reflexion
---
Kolumbien
Schauen Sie sich an, was Nele über ihr Auslandssemester an der Universidad Nacional de Colombia und das Leben in Medellín zu berichten hat.
---
Österreich
Lassen Sie sich von Alena zeigen, wie man Original Tiroler Speckknödel zubereitet.
---
Spanien
Wenn Sie sehen möchten, wie man eine klassische Tortilla zubereitet, sollten Sie Julians Kochvideo auf keinen Fall verpassen.
---
USA
Sie sind gespannt wie sich das Leben in der bekanntesten Metropole der Welt anfühlt? Dann hören Sie Melanie zu, wie sie kurze Ausschnitte über ihre Eindrücke von ihrem Praktikumsaufenthalt in New York City vorliest.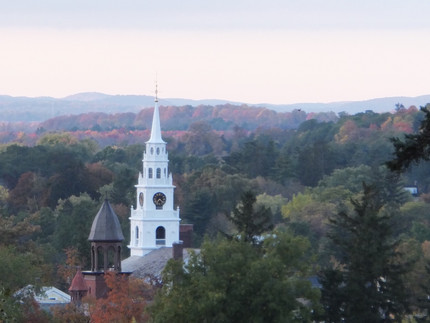 Ganz andere Erfahrungen hat Luca während seines Auslandsstudiums am Middlebury College in Vermont gesammelt. Lesen Sie nach, wie er das Campusleben in den USA gemeistert hat und welche Dos and Don'ts es zu beachten gilt.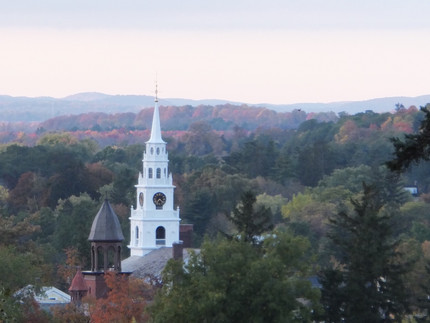 ---
---
---
---
Asynchrone Vorträge des International Office
Mit der UP ins Ausland
In diesem kurzen Vortrag erfahren Sie mehr über die verschiedenen Möglichkeiten mit der Uni Potsdam ins Ausland zu gehen.
---
Going Abroad with the UP (English version)
In this presentation you will find out more about the different ways of going abroad as a student of the University of Potsdam.
---
Beiträge von weiteren AusstellerInnen
AIESEC
Wenn Sie Interesse an weltweiten Praktika haben, schauen Sie sich unbedingt das Infovideo von AIESEC, einer internationalen non-profit Austauschorganistion, an. Dieses enthält alle wichtigen Informationen über die Praktika sowie die Schritte zur Anmeldung und Bewerbung.
---
ANDHES
Die Menschenrechtsorganisation ANDHES in Tucumán und Jujuy, Argentinien, stellt sich und die Möglichkeiten eines Praktikum in einem Promotionsvideo vor.
---
Buddy Programm
Mehr Informationen und die Anmeldung zum Buddy-Programm der Universität Potsdam erhalten Sie hier.
---
Erasmus Student Network
Der ESN der Uni Potsdam stellt sich vor. Erhalten Sie einen Einblick in dessen Arbeit und lassen Sie sich von den Projekten des ESN begeistern.
---
Gemrip
Unser Kooperationsparter Gemrip in Uruguay stellt das Praktikum als Assistenz im Projekt des Dokumentarfilms "Glaube im Widerstand" vor. Sehen Sie selbst!
---
Verena Kurz
Unsere Ansprechpartnerin zum Thema Studium und Praktikum in Argentinien und Uruguay und Repräsentantin vor Ort in der Region stellt sich vor.
---
Zentrum für Sprachen und Schlüsselkompetenzen (Zessko)
Das Zessko informiert Sie in einem Screencast, was bei der sprachlichen und interkulturellen Vorbereitung auf einen Auslandsaufenthalt zu beachten ist.