Turkish-German University in Istanbul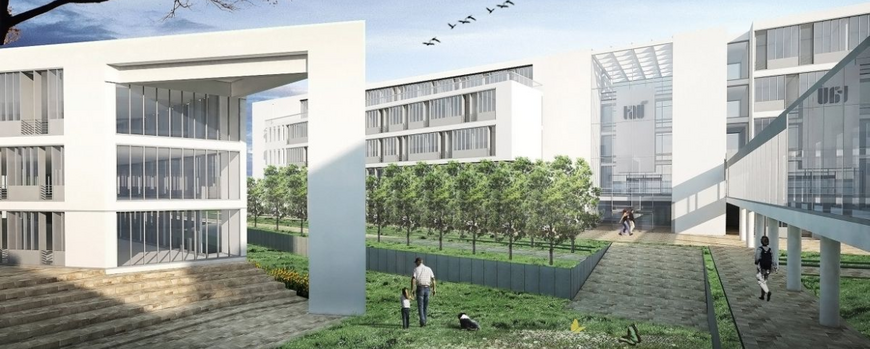 The Turkish-German University in Istanbul is presently the most ambitious project of German-Turkish cooperation in education and science. 5,000 students will learn, do research and advance Turkish top-level research at five faculties and a centre for foreign languages in Beykoz, the green lung of Istanbul. Intensive discussions about establishing a Turkish-German University began in the middle of 2006. They were supported by both the German and Turkish government as a flagship initiative of German-Turkish cooperation in higher education. On 21 October the foundation stone was laid for the new building of the Turkish-German University.
The ceremony for the future university building was attended by the former Federal President of Germany Christian Wulff, Federal Research Minister Annette Schavan, and the President of Turkey Abdullah Gül. This is a further step towards its opening.
The development of the Turkish-German University gets support from a consortium of 38 German universities. Chairwoman is Prof. Dr. Rita Süssmuth, President of the German Parliament (ret.). The university shall become one of the leading research universities of Turkey. It will be home of five faculties and a language center. The Turkish-German University is a German-Turkish partnership. The Turkish partners will provide the premises, buildings, and infrastructure and will cover the running costs. The German partners will send university teachers and instructors and prepare curricula and material for developing the language center. They provide grants for local salaries, scholarships and further training.
The faculty of natural sciences at the Turkish-German University is being established under the guidance of the University of Potsdam together with partners from several German universities and research institutions in Potsdam (partner of pearls - Potsdam Research Networks). This is done in close coordination with the Turkish founding parties. The work with the Turkish-German University led to useful cooperation with Turkish partners and institutes from the pearls research network in Potsdam. Intensive scientific exchange serves as a bridge between the two countries. The project Benim Yolum supports the scientific exchange and coordinates the networking of junior scientists and industrial partners at the Turkish-German University.