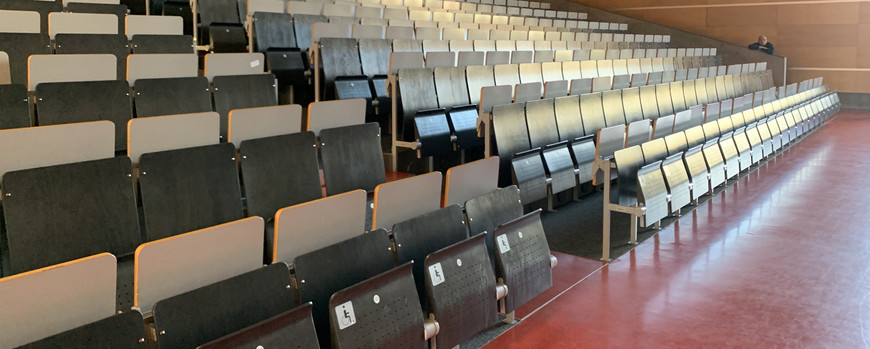 Due to the temporary substitution of the IME chair, only limited thesis supervision can be offered in the summer semester 2021.
Unfortunately no Bachelor thesis can be supervised. However, Prof. Tiberius offers limited spots for the supervison of Master thesis. You can find further information here: www.tiberius.de/abschlussarbeiten/.
Should you have questions, please contact us via: Assistenz-IME@uni-potsdam.de
Classes at the School of Innovation Management and Entrepreneurship (IME) are particularly aimed at students from the business and social science faculties, but are open to students from other faculties. Students from other fields are requested to confirm their participation with the staff from the relevant subject area and the relevant academic advisor (primarily to clarify questions regarding sign-up for exams).
Structure of the curriculum
The curriculum is divided into Bachelor and Master's classes and covers the field of innovation management and entrepreneurship. The aim of the teaching is to provide the relevant theoretical basis and the ability for academic work, as well as to promote the ability to apply these skills in a practical context.
Our classes are therefore supplemented by practical tutorials (case studies, excercises and scenario analyses), as well as regular guest lectures and events such as the annual marketplace of ideas. Due to its innovative teaching methods the IME has won the prize for the best class from the Faculty VII at the TU Berlin (Technology management) and the prize for innovative concepts in Bachelor education (Entrepreneurship and innovation management) from the Technology, Innovation and Entrepreneurship (TIE) Commission.
For the module descriptions with more information regarding the teaching concept please see the current course catalogue. The central communication platform for the courses is the e-learning platform Moodle2. Each course thus requires an application for the relevant moodle course. The application for the course and for exams is unrelated.
Integration into your degree
Courses are offered in a two-semester cycle. The possible exams include exams from the current semester and follow-up exams from the prior semestser.
Integration into a Bachelor or Master's degree is governed by the study and examination regulations.
Note for Bachelor students: Due to a previous mistake in the 2006/2009 study and examination regulations the name of the Bachelor classes B25 and B34 are mixed up. This can lead to confusion when signing up for the courses in PULS. Please keep this in mind when signing up.
Fields of study overview