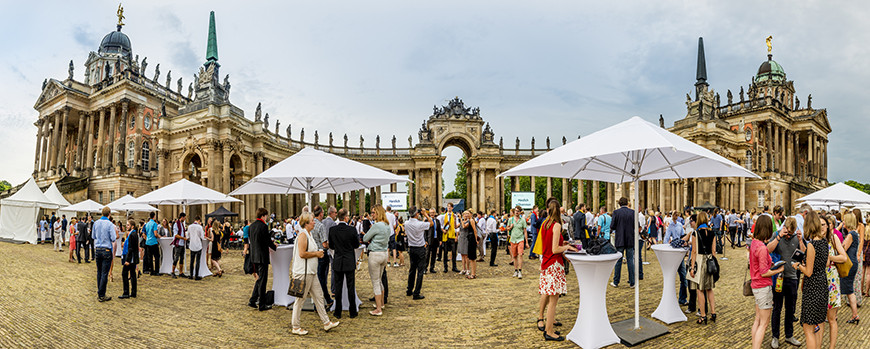 Die Absolventenfeier wird in diesem Jahr digital stattfinden. Wenn Sie an der Absolventenfeier teilnehmen wollen, können Sie sich über das Alumni-Portal anmelden. Sie sind noch nicht im Portal registriert? Dann sollten Sie dies nachholen, denn nur so profitieren Sie als Alumnus oder Alumna auch von den anderen Angeboten des Absolventenprogramms der Universität Potsdam.
---
---
---
---
---
Absolventenfeier 2020 | DAAD-Preis
Den DAAD-Preis für hervorragende Leistungen ausländischer Studierender an deutschen Hochschulen erhält Juan Camilo Ceballos Oviedo aus Kolumbien. Er studiert National and International Administration and Policy im Masterstudiengang und verbindet in beeindruckender Weise ehrenamtliches und politisches Engagement mit seiner akademischen Laufbahn.
Absolventenfeier 2020 | Frauenstipendien
In diesem Jahr erhält Olha Zolotarenko das Stipendium "Frauen für Frauen". Sie kommt aus der Ukraine und studiert Computerlinguistik an der Universität Potsdam.
Absolventenfeier 2020 | Dissertationspreis
Der Preis der Universitätsgesellschaft e.V. für die herausragende Dissertation 2019 geht an die Bildungsforscherin Dr. Miriam Jelena Schwarzenthal, die mit ihrer Untersuchung in 180 Schulklassen zum besseren Verständnis von positiven Wirkungen interkultureller Verhältnisse beiträgt.