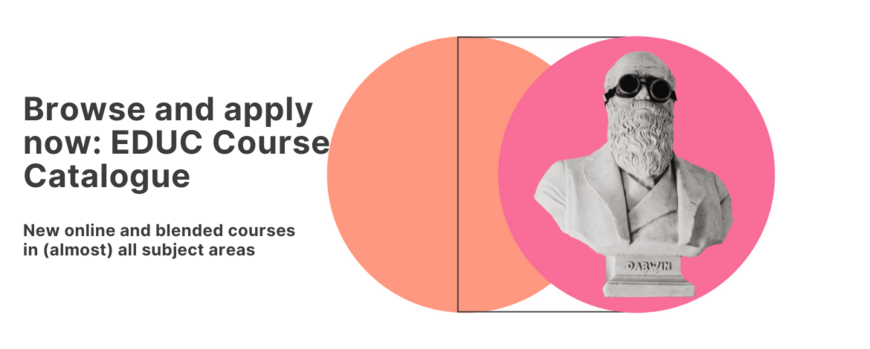 The EDUC Alliance opens up new study opportunities across Europe - all from the comfort of your own sofa with our online and blended courses.
Browse through our EDUC course catalogue now and discover the diverse range of courses on offer: https://courses.educalliance.eu/
Tip: In the menu on the left, you can filter your search - at the very bottom, you can limit the search to "Only accessible courses" , i.e. to display only upcoming courses.
---
The new courses are online!
The new EDUC Online Courses are here! Register via the EDUC Course Catalogue to take part in the exciting online courses offered by our partner universities!

---
What is the EDUC course catalogue?
Which courses are offered?
When do the courses take place?
When and how can I apply?
Can I have the courses recognised at the University of Potsdam?